PRIYANKA GUPTA - EATING AND LIVING HEALTHY
Fitness is my passion and lifestyle that I adhere to firmly.


I am Priyanka Gupta, 35years old. My origins are in Kanpur, a city in Uttar Pradesh and I currently live in Bangalore. Fitness is my passion and lifestyle that I adhere to firmly. By profession, I am a Product Manager, have worked with various startups and also own a small tech startup. I have recently started my fitness blog https://veg.fit which talks about 'how to stay fit the vegetarian way'.
VISIT HER BLOG VEG.FIT
What got you interested in Fitness and Nutrition?
I graduated from IIT Kanpur in the year 2005. During my first job, I was traveling a lot, and in spite of being careful about food, I put on 6kgs of weight. In 2007, I changed my job to reduce travel and joined a gym to lose weight. Within first few days of joining the gym, I realised my fitness level was the worst. I could barely walk on the treadmill at a speed of 6km/hr. I felt intimidated looking at other people running at high speed on the treadmill or lifting weights. But I have always been someone who believes in breaking down a problem and taking one step at a time. I did the same with fitness. I pushed myself a little every day on the treadmill, increasing speed by 0.5 every week or 2 weeks when I was comfortable enough. I was fortunate to find a good trainer in the gym who introduced me to weight training workouts. That's when I started practising weight training and healthy eating. Last 10 years I have read and experimented a lot with my workout and food which has taught me what works and what doesn't. I love reading and discussing fitness and nutrition. The more I know, the more I want to know.

Why do you think nutrition is important in our daily lives?
In the last few decades, our lives have become fast-paced, leaving us with very little time to manage our nutrition needs. Increasing competition in every aspect of life has introduced higher expectations. The food industry has evolved around this idea and offers a massive variety of ready-to-eat food or junk food which is low on nutrition value and high on empty calories. So, looking at this equation where the demand for nutrition and a good diet has gone higher while the supply of healthy food is gone down, there is an apparent imbalance. And this is what that makes the nutrition awareness more critical in our daily lives.
What kind of a diet do you follow?
I follow a balanced diet which requires consuming a calculated amount of calories from all macronutrients – protein, carbohydrate and fat. I have been following 'clean eating' since I started working out 10 years back, which means I don't consume packaged or ready to eat food. (except some binge days, of course, everyone should have them :) ). It's not easy to follow such a diet and stick to it like forever, but once you get into the habit of it, you realise numerous benefits. Eating healthy has helped me maintain weight, get stronger, maintaining high energy through the day and last but not the least, grow younger.
What kind of a Fitness Regime are you into?
I do weight and CrossFit training at the gym. I try to workout 5-6 days a week and follow a strict workout regime.
How does it benefit you?
I keep saying it very often that fitness is not a goal, it's a lifestyle for me. As cliché as it sounds, that's the reality of my life. I can not imagine me being unfit. Building a healthy body through workout and nutrition is like sowing a seed which benefits you throughout your life. The changes I have seen in me over the years are – higher energy levels throughout the day, better posture, higher mental strength, higher efficiency at work.
What Inspired you to blog about Fitness and Nutrition?
I have learned a lot through my failures and struggles of being fit. And I am still learning as I read more and talk to more people. Discussing fitness and nutrition always excited me and I found it intriguing to motivate people around me. The veg.fit blog is a channel for me to reach a wider audience and get more people fitter. I think my life will be more meaningful if I can inspire some people and help them lead a healthier life.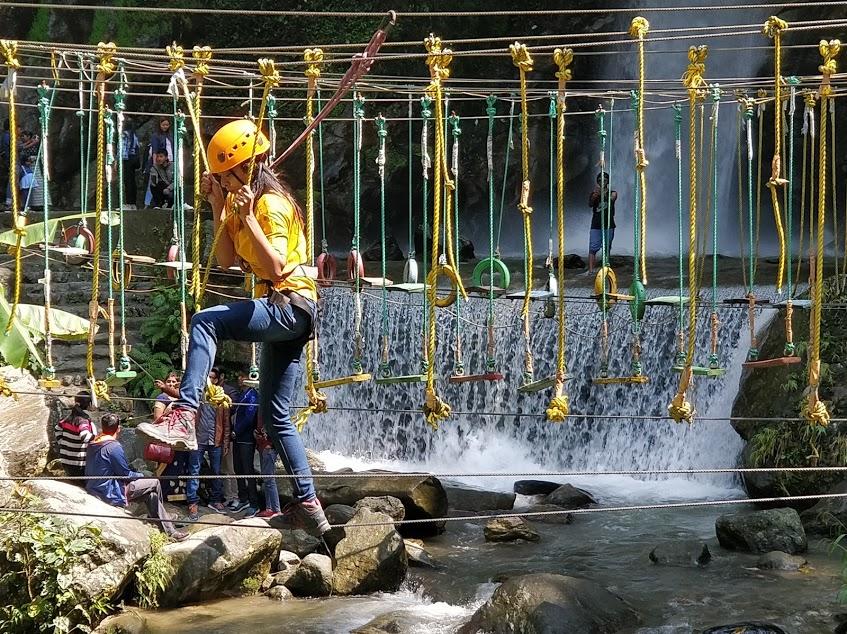 Do you face any challenges to maintain the diet and routine that you've chosen for yourself? How do you overcome it?
I take 5-6 meals a day, and they all follow a specific macro requirement. Due to this restrictions, I have to carry all my meals for the day when I go to work. I prepare all my meals in advance, maybe like for 2 days or so which saves me from every day cooking. Also, I eat a similar kind of food every day with a minimal variation which saves me a lot of grocery shopping and food planning time.
Any tips for our users who are living a sedentary lifestyle and want to move toward healthy living?
Start with small steps and ensure you are consistent.
There is no point starting an extreme diet and leaving it in a few weeks. It's imperative to do what you enjoy. So, don't follow trends, listen to yourself.
What's next for you?
I am currently working towards reaching certain strength levels. Once I arrive there, I will set new goals, and I keep going like that.
I will continue writing on my blog veg.fit and keep it growing gradually. I am also quite active on Instagram and looking to build a more substantial following there. But whatever I do, it will be one step at a time. :)
CHECK OUR RANGE OF FITNESS CARDIO
Related tags :