TANNY BHATT EXPLAINS HER FIT AND FAB LIFESTYLE
You can call me a fitness freak to the core, one who doesn't let a day go by without a workout or a healthy balanced diet.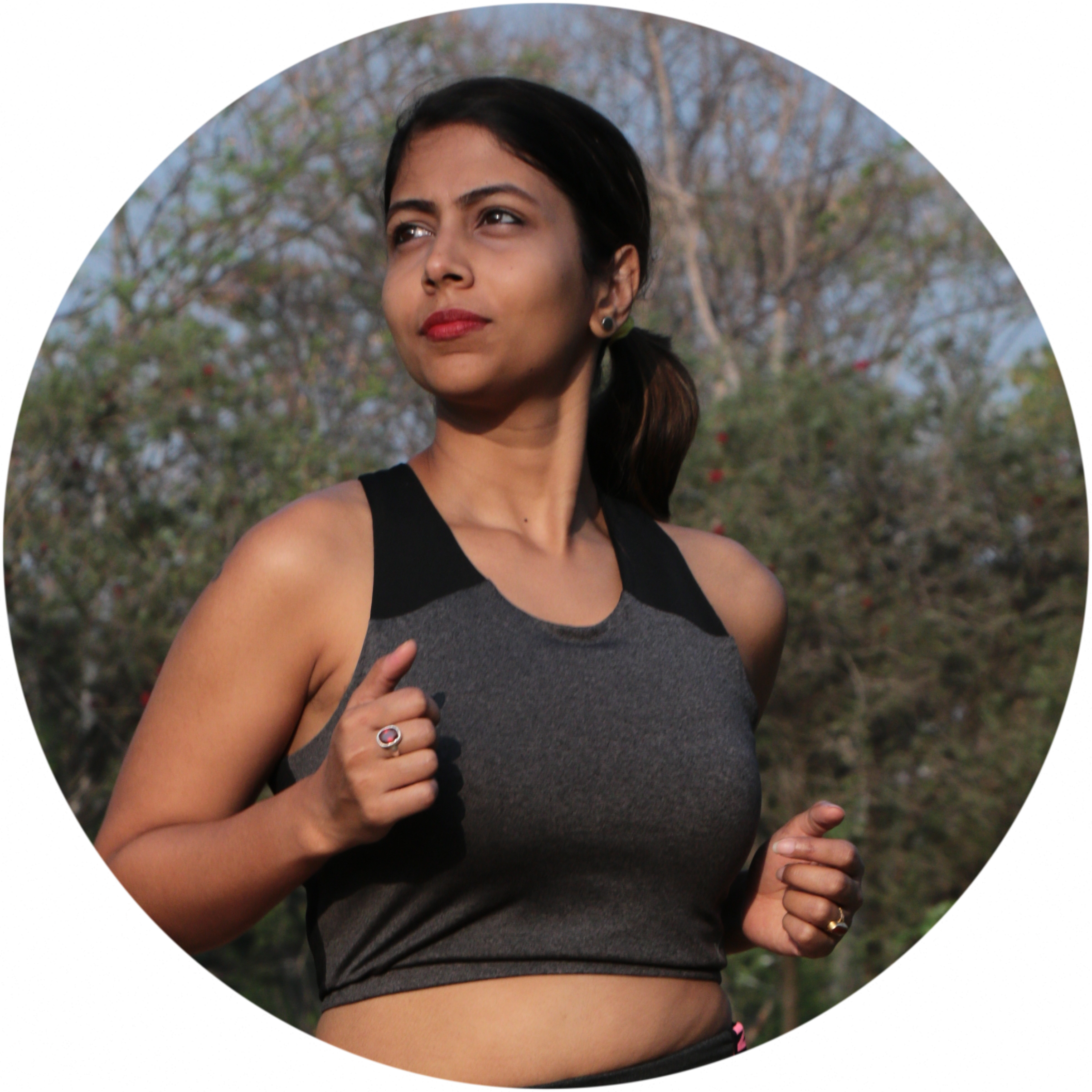 Tanny Bhatt
Prenatal Yoga teacher
I'm a Bengali by birth but I've hailed from the seven sister hills of India. Currently, I'm settled in the South. I've been a Yogi from the age of 12, a gym enthusiast from 19 and a runner for my entire lifetime. I'm a yoga alliance certified Prenatal Yoga teacher guiding the mothers of tomorrow towards better health and a stronger mind. You can call me a fitness freak to the core, one who doesn't let a day go by without a workout or a healthy balanced diet.
FOLLOW TANNY
Fitness runs in my blood....
I've had to start very early, quite reluctantly I may add when my dad taught me his yoga techniques. Growing up in the mountains of Arunachal Pradesh, I've been used to a sight of people running up and down the mountains without any effort and despite different weather conditions. This mesmerized me quite a bit to the extent that I wanted that for myself.
Ever since running became an integral part of my daily routine
I used to start my day with it followed by a pranayama session with my dad. That paved the way for me to later go on and receive numerous awards and accolades that came my way since childhood for various running and yoga competitions.
Till now, I cannot imagine a complete workout week without a gym, running and yoga session
You're probably wondering how can one add all three of these in one's routine while also working in a corporate. Yes, it's possible. I work everyday and to top it I have 3 sports in my routine. Even if I'm not able to practice all of it at one time, I make sure to atleast have one sport in my daily activity. I am not a fan of weight training at the gym but I do a lot of exercises with my Yoga mat and other accessories like a skipping rope, yoga brick etc at the gym. When it comes to running and gym, I usually practice them in the evening while yoga is always in the morning.

One advice for people who practice yoga is.....
You can brisk walk or do a quick run for your warm up. However, 10-15 minutes of relaxation after the run is mandatory before you begin yoga.
I feel disappointed when people tell me that they don't feel fit and they don't have time to workout
Being a prenatal teacher, I've seen mom-to-be's doing yoga so enthusiastically. It all depends on your priorities. How important is sport to you and how much you're willing to cut down from certain unnecessary daily activities and channelize the same time for the sport you love and for your health. We all get at least half an hour a day for ourselves and for our body and trust me, even if you dedicate 30 mins to sport, it's more than enough for a healthy mind and body. You need not have two or three sports in your workout routine. Even If you include one, I am sure you will start feeling fit again.

My motto in life is....
Staying fit ( my sport- my workout) And staying fab ( by eating healthy and having a good lifestyle). Look forward to seeing a healthier you!
CHECK OUR YOGA RANGE
Related tags :