SONU NEGI - FIT AT 50
I believe that a healthy and stress-free life is only possible through physical fitness. Just as eating food, sleeping and going to work is normal so should be staying fit. The bonus point about staying fit is it helps you to stay and look young.
I have been into fitness since 1996. That's 22 years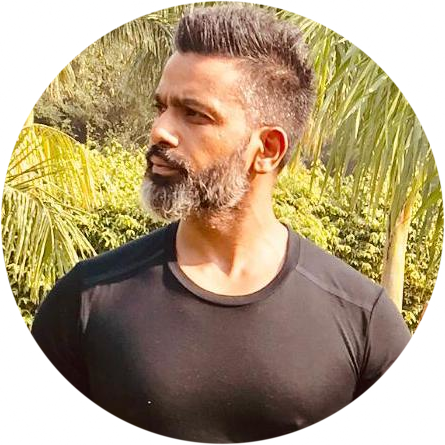 Hi, my name is Sonu Negi. I am a fitness trainer by profession and a fitness enthusiast. I am 44 years old originally from Garhwal, Uttarakhand but born and raised in the capital city of India- DELHI. -I have been into fitness since 1996. That's 22 years.
FOLLOW SONU
What are the different Fitness Disciplines that you master?
I don't follow anything specific as such but I make sure that I work out every day at least for an hour or so (morning and evening). I am a person who is very strict with timing. I believe in living a discipline life not just in terms of eating healthy but sticking to timings as well- be it sleeping, waking up or working out.
Why do you think fitness is important in our daily lives?
I believe that a healthy and stress-free life is only possible through physical fitness. Just as eating food, sleeping and going to work is normal so should be staying fit. The bonus point about staying fit is it helps you to stay and look young.

Who or what inspired you to do what you're doing now?
To be honest it's my WILLPOWER that has brought me thus far. My parents never supported me when I decided to tread into this path. I grew up staying in govt flats because my father was in the govt service. So what happen was I use to see boys working out in the terrace and I would often wonder what are they up to. That was in 1992/1993, so who knew what working out was. I was just 16-17 years then. I would often watch them exercise and those days the equipment's were also not like what we have today. Watching them I along with some of my friends started working out in the terrace as well. One thing led to another I enrolled myself in a gym that was some 15kms away from where I stay and the gym fees use to be 100rs those days so I took up the job of delivering newspapers wherein I got 300 Rs and that's how I would pay my gym fees. I literally found myself addicted to working out. To cut the long story short, it is my love to stay fit that has eventually led me to have my own gym wherein I have train around 3000-4000 people till date.
When you finally decided you wanted to be into fitness, what did you do next?
As mentioned earlier I literally became addicted to it but my parents never approved me of this, they told me that enough is enough we cannot take care of your needs anymore so I had to switch my job of delivering newspapers and join in a proper office as a data entry operator. I was paid some 3500 rs then but that did not stop me from doing what I love. I would leave home by 5:30am so that I could work out at least for 2 hrs and I would report to work by 10am and even after office my schedule would be the same. 2 hours of work out and I would reach home by 10,10:30pm. This went on for 3,4 years after which the boys in the gym persuaded me to join the Delhi State Body Building Competition. I participated and eventually ended up winning the title. After winning the title my parents started having faith in me and that was around the same time my father got retired from the service. Dad put in all his pension money and help me open a gym. In 2003 for the first time I had my own gym.
What would you consider to be your biggest achievement so far?
The fact that I have train about 3000-4000 people and doing that for the last 22 years is something I consider my biggest achievement.

How do you structure your days?
I don't have a specific routine but I am awake by 5am and you will see me working out for an hour and half in the gym before my clients come in. And in the evening again I work out for an hour and half and spend my evening training my clients.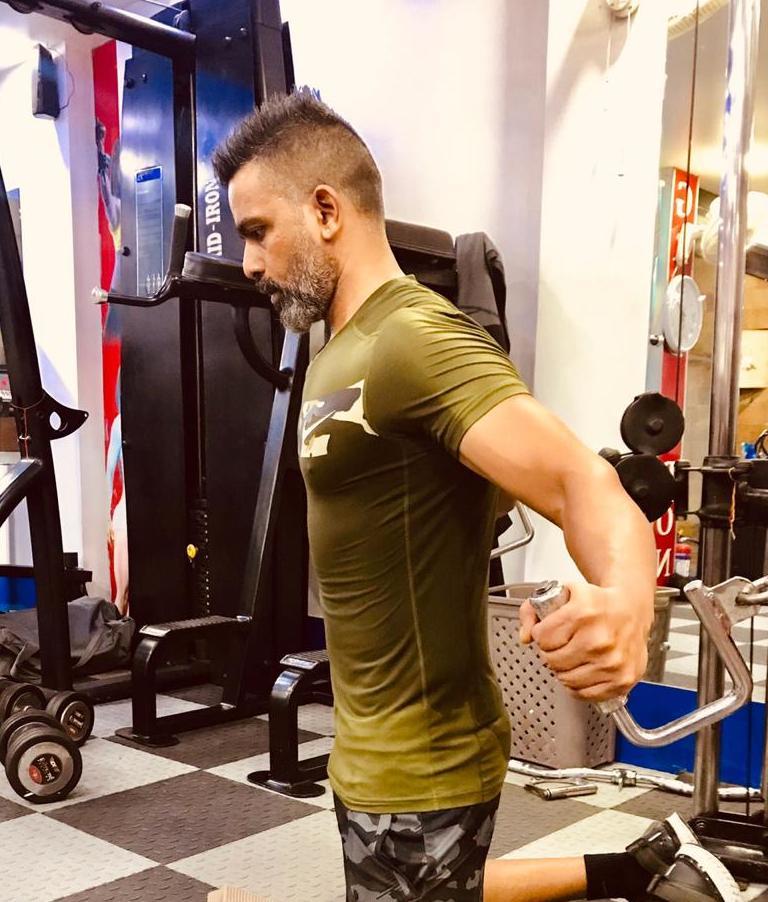 Are you on a diet?
No, I have learned over all these years that there is no single way to diet. I eat like any normal person but the only difference is I also work out a lot that ways its balanced.

You're in your 50's and still so fit. How do you manage that?
To achieve anything in life you need to have one thing in you- WILLPOWER. And that's what drives me everyday and this is what I tell my clients as well that if you have the willpower you can achieve anything.

What equipment do you find indispensable for accomplishing your workout?
For me working out has never been about equipment. If I have a space that's all I need. I can work out anywhere. There are many ways of working out without an equipment. I want to get rid of the notion from people's head that to work out you need special equipment. That's totally not true. You can do floor exercises, running etc.
What do you find are the biggest challenges and what are the best ways you've found to overcome them?
My biggest challenges have been and always will be to stay fit. The only way to keep that momentum going is to stick to my work out schedule and never miss a day working out.
Any advice that you want to give to enthusiastic beginners?
My only advice would be to always make it a point that you set apart at least 45 min for a workout in a day. 4 days of work out in a week is more than enough if not every day and work out properly in that 45 mins no distractions.

What's next for you?
I don't see myself doing anything else other than what I do now. For me to do what you love is what matters the most. I have spent my whole life coaching/training people and my only wish is to see them staying fit for the rest of their lives. And I feel good knowing the fact that every day I help my clients achieve their goal in becoming fitter and confident. And to know that I have been a part of their journey where I made a difference in their lives, that is very fulfilling.

CHECK OUR RANGE OF CROSS TRAINING EQUIPMENT
Related tags :