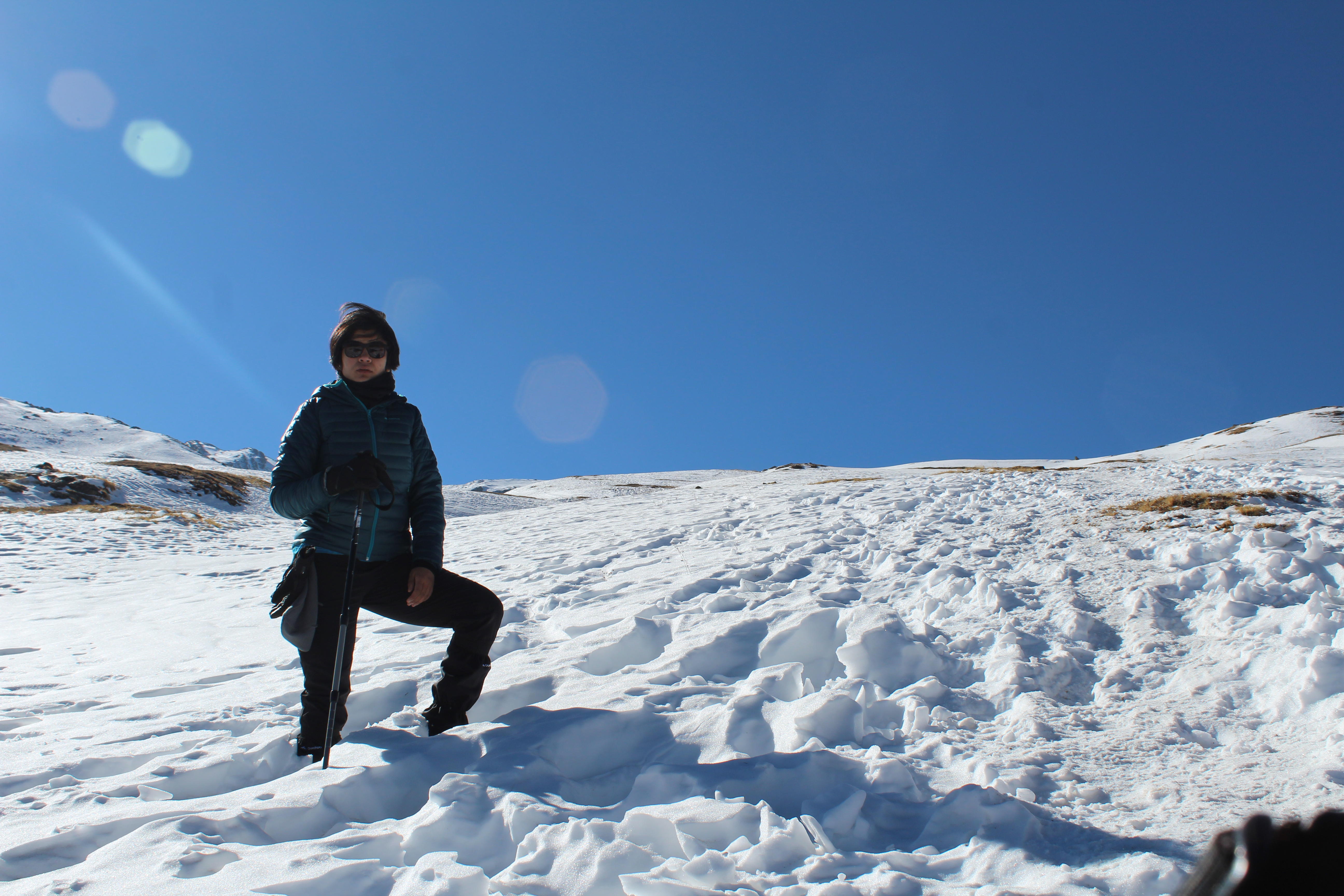 SANGHAMITRA RAIKWAL'S TREKKING CHECKLIST
To me, mountains are my ultimate bliss. Where am I going to go Trek next? This is what keeps me motivated and on my toes
Sanghmitra Raikwal
25 year old from Haldwani, Uttarakhand.
To me, mountains are my ultimate bliss. Where am I going to go Trek next? This is what keeps me motivated and on my toes. During all my treks, I always push myself to outdo my own limits. This I believe helps me in becoming a better version of myself.

FOLLOW SANGHMITRA
Tell us a little bit about your initial trekking days. How did you start?
My first trek was actually quite random. It was a sudden plan with a few fellow pahadi (hill dwellers) friends who took me to Pindari Glacier Trek which ignited a fire within me. I just knew I wanted to pursue it. Slowly I developed within me a purpose, an aim to cover some of the toughest treks before I set out for mountaineering.

How many Treks have you done to date?
So far I have covered 6 treks Pindari glacier
Kafni glacier + chilta top
Kuari pass
Milam glacier
Indrahar pass All of the above are in Uttarakhand and Himachal Pradesh.
What are your thoughts on women trekkers? What obstacles do you face and what advice would you give a woman going for her first trek?
Women trekkers are already low in number which is why I want to talk about my experiences to encourage more women to take up the sport. Trekking for me is more of a mental game. Fear, hesitation etc is all in our mind. Once we overcome that, physical strength doesn't really matter. All you require is gear and sheer will power.

My advice for beginners who are attempting their first trek with agencies or even on their own is to have the perfect gear which includes, a good pair of trekking shoes. I've met trekkers who aren't willing to invest in their gear but they aren't aware that if something goes wrong, it can be a lifetime of injury. So shoes are an absolute must.

Here's an ideal list
- Trekking Shoes
- Raincovers
- Water Bottles (Staying hydrated is crucial)
- Glucon D
- Dry Fruits
- Dry Fit and Lightweight Clothes
- SPF 50 + Sunscreen
- A pair of sunglasses
- Head Lamp instead of a torch (Keeping your hands free is the best idea while trekking)
- Toilet Paper
- Toiletries
- A Knife
- Extra Carrybags (Especially for women to keep dirty undergarments separately)
- A Sleeping Bag
- Tents
- Trekking Poles
Trekking Poles is something you can consider buying when you seriously take up trekking as a sport. I remember using a stick in my initial ventures, probably the first 2 treks. It's important to look at the quality of the pole. A lot of trekkers complain about their poles because they generally take a lesser quality pole for tough treks.
CHECK OUT TREKKING POLES
Which Trek do you remember as the best but the most difficult?
The trek that instantly comes to my mind is the Milam Glacier which I consider the best because I went with just one another person and we covered 130kms. I broke my own record by trekking 36kms a day carrying my own luggage. The geographical location is what made it difficult. The route was prone to landslides and the unexpected rain made the terrain and the trails difficult to trek. I had a local slogan in my head which said, "Don't be a gama in the land of lama!" I followed the locals, halted whenever they told me to. I was able to finish the Trek successfully overcoming the different obstacles. At one point, even my partner wanted to give up. I was tired as hell too but I was determined to complete the trek and convinced him to do so by talking him out of his fear. We both completed it.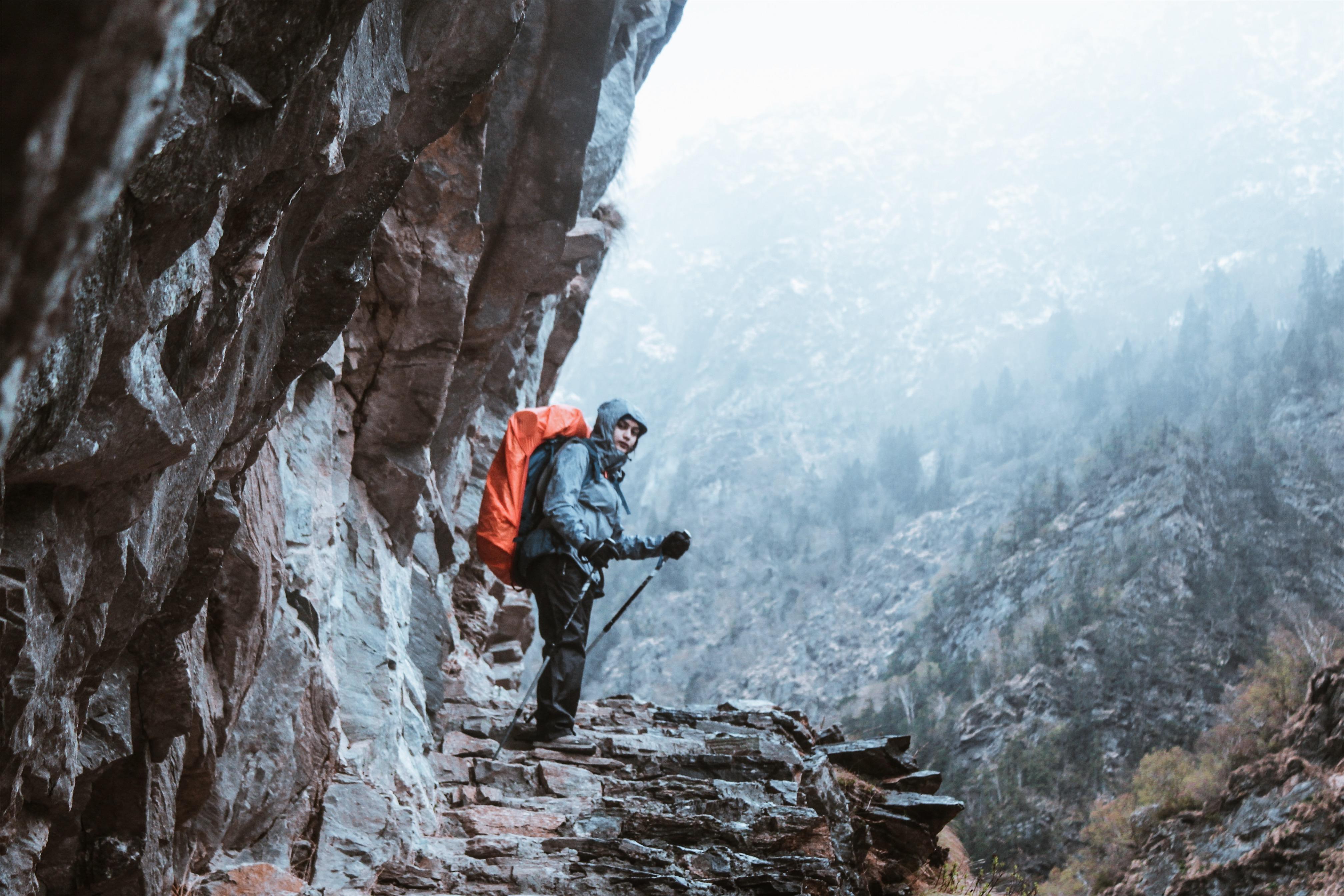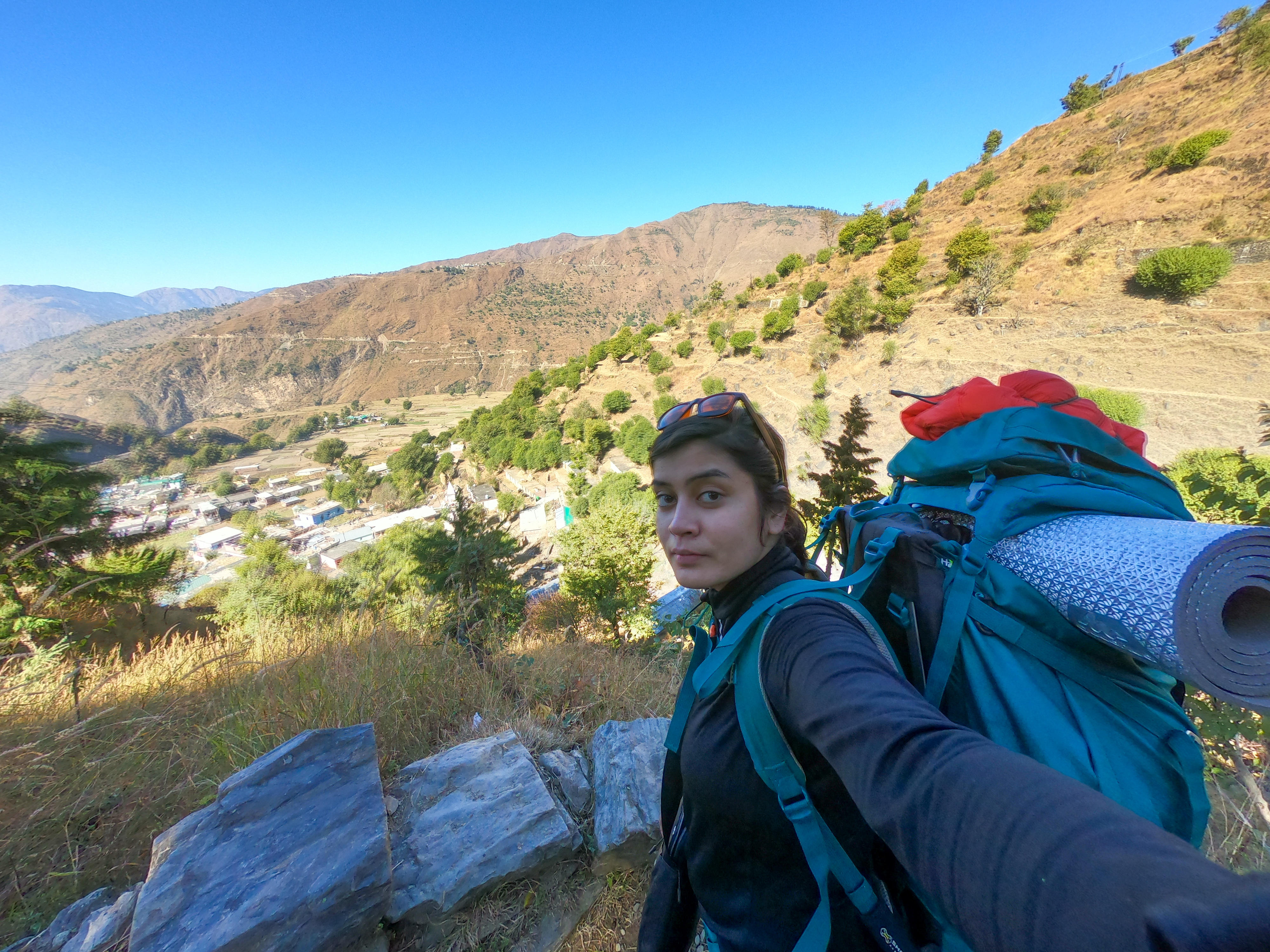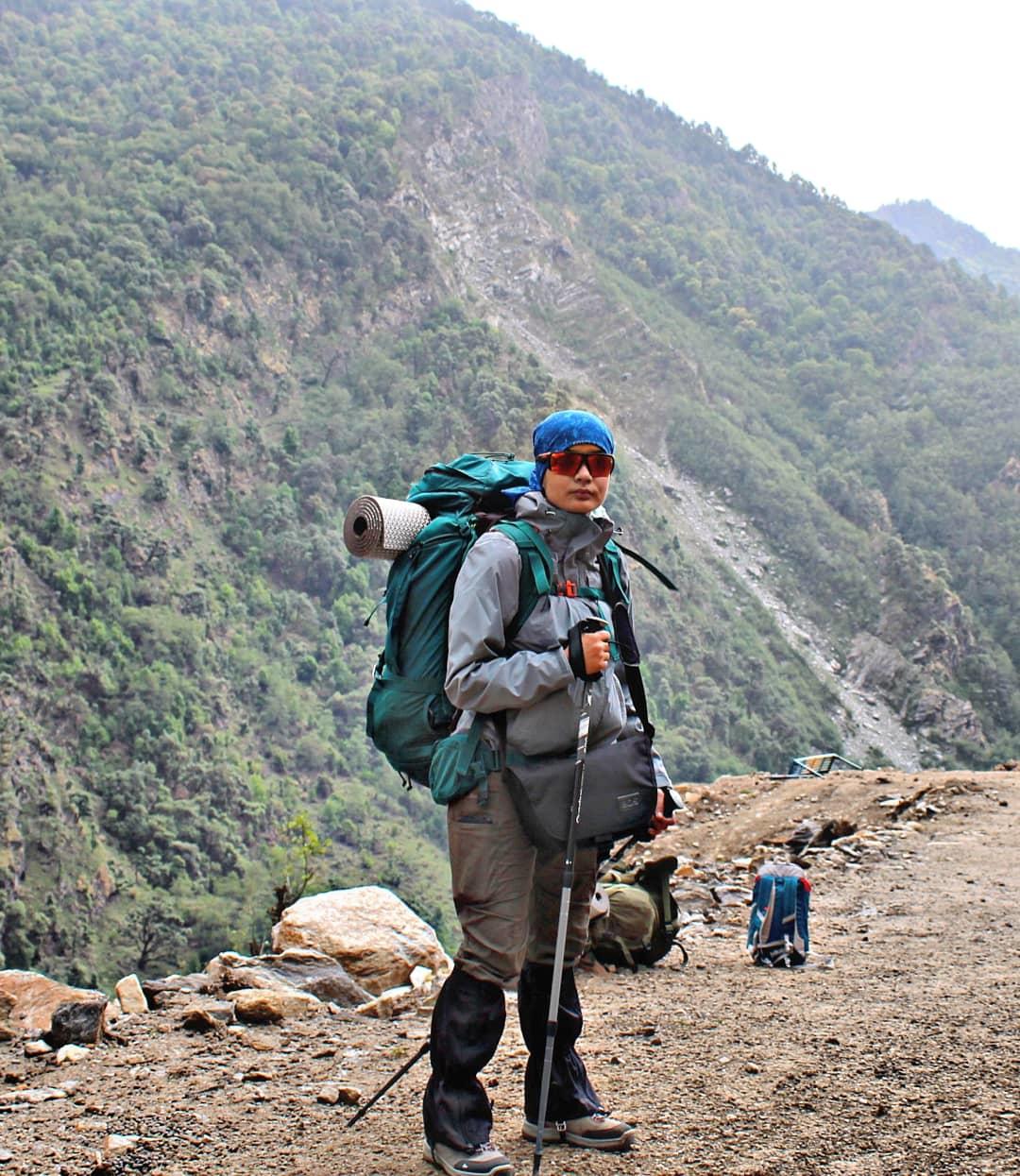 Products you would swear by during a trek?
- Trek 100 shoes
- The 3 in 1 jacket
- A Down Jacket
- Fresh and warm thermals or merino wool
- A headlamp
- A Rucksack 50,60 or 70 ltr (I have the Symbian 70 + 10)
- A Trekking Pole and
- A hydration bladder

Do you have any interesting memory or moment from your trek that stays with you?
I remember one incident vividly of meeting a porter who had only one hand. He Treks daily and covers 130km in a week carrying 80kgs of load on his back. He is the most amazing man I've ever come across in my life. His will and positivity toward life really inspired me to keep going. Nothing is impossible.
Motivation comes from within and Everything is in the mind so keep trekking and exploring newer heights.

CHECK OUR TREKKING RANGE
Related tags :