SUBIN MS - FROM ONE PEAK TO THE NEXT
I consider Indians to be the most gifted people on earth to be able to have access to the wide range of Himalayan high altitude ranges.
Subin MS
Sport Leader DSI Kalamassery
I consider Indians to be the most gifted people on earth to be able to have access to the wide range of Himalayan high altitude ranges. From a very early age, I've always wanted to do adventure activities. So I did reach a point one day when I didn't think much, didn't know much and just out of impulse booked my ticket for a Basic Mountaineering Course in Arunachal Pradesh. This experience changed my perception of trekking. Until then, it was a pure-play leisure activity for me but after doing the course, I now understand the differences in geographical effects and beauty on different terrains.
FOLLOW SUBIN
Trekking for me cannot be defined in a single word. It is an adventure, it's endurance, it's the mesmerizing beauty of nature. It is solitude, it is wild, it's AMS (Acute Mountain Sickness), it's a challenge and moreover, believe it or not, it is only in the mountains where humans expose their true selves, the real person that they are inside. With all the effects of anoxia, AMS, hypothermia, and low pressure, we sometimes lose control of our minds and expose our true selves.
When did you start Trekking?
My first venture as a trekker started when I joined BMC (Brihanmumbai Municipal Corporation). Until then, I had absolutely no clue about any of the high altitude mountains. During my BMC days, we've undertaken a few treks including the famous Bailey Tract from Jung to the Glaciers of Gorichen Massifs. It was my first snowfall and I also witnessed an avalanche far away.
How many Treks have you done to date?
Bailey Tract
Duhangan Col (Advance base camp of Mt Deo Tibba)
Mount Kanamo
Hiked through valleys of Chuk at Diraang, Arunachal Pradesh
Day Hike to Dudh Sagar
Trekked through the Valpoi forest for rescue – 04 days
Many Day hikes in Munnar hills
Many Day Hikes at MH and Lonavala (Karnala, Matheran, Lonavala) The regions included;
Northeast
Manali
Spiti Valley
Goa
Jammu
What are your thoughts on women trekkers? What advice would you give a woman going for her first trek?
I believe we should encourage more women to take up trekking. It's great exposure to wildlife, nature and immense beauty. Nobody should be deprived of such experiences. My wife for example, who is a home-maker decided to go for her first trek and she chose Chadar. I encouraged and helped her undergo training for at least 4 months before she attempted the trek to build up endurance. On January this year, she was able to complete the entire trek without offloading the backpack to porters. She even traveled alone to Leh and back. My advice to girls or women who wish to undertake trekking expeditions is to;
- Build up your strength and endurance prior to the trek
- Planning and preparation are essential. Always plan well in advance.
- Dream Big
Best and most difficult trek?
Bailey Tract is the most difficult trek I've encountered so far. It's a very long trek that covers 20-25kms yet the most beautiful trek that I have gone through.

Products you swear by during a Trek?
a. A good backpack with wide shoulder straps
b. Waterproof Trek Boots with maximum ankle support to avoid an ankle twist
c. Trekking poles, a hat, sufficient warm clothes, etc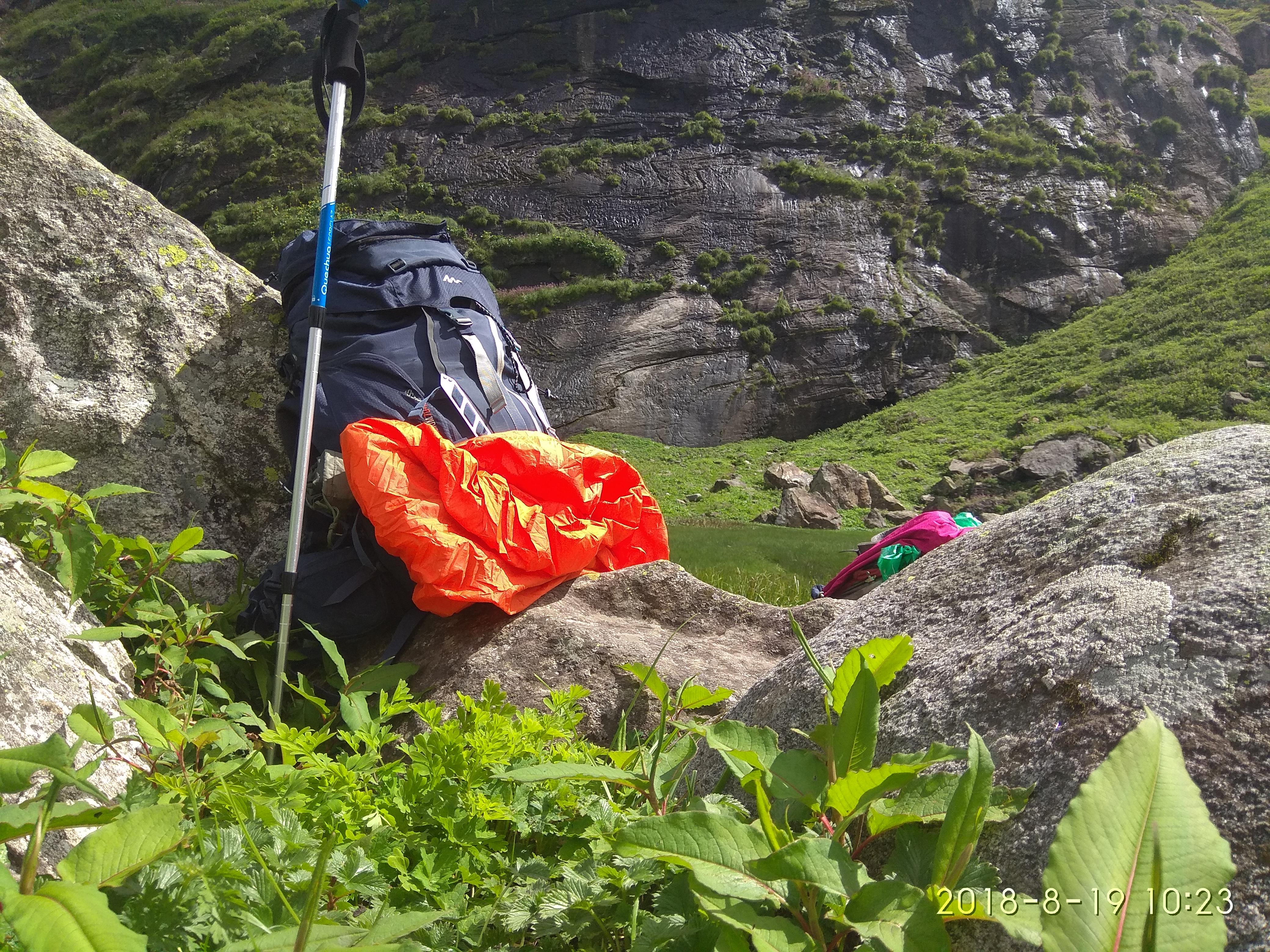 What next?
An Expedition to Mount Deo Tibba – July 2019
Trek to Stock Kangri – July 2019 Being an Indian, we are so gifted with the vast range of high altitude mountains. It's our sole responsibility to enjoy and preserve it for the next generation. Just explore the heights without any limits……..

CHECK OUR TREKKING RANGE
Related tags :