HOW TO CHOOSE SKI OR SNOWBOARD INNERWEAR?
Downhill skiing, cross-country skiing, freeriding, freestyle, snowboarding or sledging, to choose the right winter sportswear, you start with the basics, underwear. We help you make the right choice.
When practicing winter sports, it is important to wear good underwear suitable for the sport. But are you aware of the role underwear plays? As underwear is the first layer of your outfit, it provides good wicking properties so you remain dry and also provides warmth and comfort, hence the need to choose wisely! Here are the criteria to select good underwear.
Choosing ski or snowboard underwear is made according to 3 criteria:
Moisture management
PROVIDING WARMTH
Resistance to odours
WHAT IS SKI AND SNOWBOARD UNDERWEAR?
Winter sports underwear generally consists of long or ¾-length ski leggings and a long-sleeved t-shirt. For skiers, snowboarders or tobogganing enthusiasts, the choice of underwear is crucial for the warmth and quality of comfort of your outfit. Designed in materials that are increasingly more technical and more intelligent, they are worn close to the body for optimal efficiency and to make it easy to add two further layers.
MOISTURE MANAGEMENT
There's nothing more annoying than wet underwear that sticks to your skin and chills you to the bone as it cools… One of the essential functions of sports underwear is to wick away moisture so you're always dry. Cotton underwear does not have this function and will stay damp when you sweat. To maintain warmth while wicking away moisture, choose your sports underwear in technical synthetic material, with a structure and composition that absorb and wick away moisture. Some underwear is even designed with more breathable elements on the areas where perspiration is greater, such as on the back.
PROVIDING WARMTH
Thermal underwear has the role of capturing and recycling the heat produced by your body, while wicking away moisture. Worn like a second skin, it is the first layer of your outfit, before the insulating and waterproof layers. In winter, underwear must, more than anything, provide you with optimal thermal comfort. Depending on the temperature, which sport and how you practice it, and your resistance to the cold, choose either long or ¾ ski leggings (which will prevent wrinkles in your ski boot) and a long-sleeved t-shirt with a reasonably high collar. For maximum comfort, you can also adjust the thickness of your underwear to the other two layers you are wearing. If you're wearing a thick, very warm second layer of insulation, such as a fleece or down jacket, it's better to go for thinner underwear to avoid getting too hot.
LIMITS BAD ODOURS
The disadvantage of sports underwear is that in use, odours permeate the fabric and persist even after washing. Not very nice… Luckily, winter sports underwear designed in odour-resistant materials do exist. Decathlon classifies this resistance into five categories, from 1 (rather low) up to 5 (excellent), which you can find on the product sheet when choosing your underwear.
WINTER SPORTS : THERE'S UNDERWEAR FOR EVERYONE!
Downhill skiing, freestyle skiing, cross-country skiing, snowboarding or tobogganing…all these winter sports are practiced in different conditions and at various intensities. The choice of underwear to practice any of these sports will depend only on you. If you ski like an expert in a demanding winter sport such as cross-country skiing, your underwear should be lightweight and very breathable. If, on the other hand, you are a beginner or like to take your time on the slopes, it's better to go for thermal comfort. You should also take into account the time of year and the weather to pace yourself in terms of heat and wicking away perspiration and odours. And since we're not all cast in the same mould, we don't all have the same resistance to cold, and do not perspire in the same way. In any case, do not hesitate to ask advice for maximum comfort suited to how you practice your sport.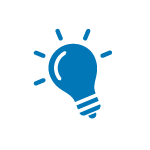 ADVICE ON FRICTION FROM WED'ZE
When we're talking about close-fitting clothes in synthetic material and perspiration, we're talking about rubbing and irritation. For absolute comfort, you can opt for underwear made with flat seams to avoid friction with the skin. The material must also be soft to the touch to avoid skin irritation. So, this product is called SEAMLESS + or SEAM 0.
That's it, you now know everything about choosing efficient winter sports underwear you can forget you're wearing, so all you have to do is make the most of your day in the snow! 
CHECK OUR SKI INNERWEAR
CHECK OUR RANGE OF SKIING INNERWEAR
Related tags :