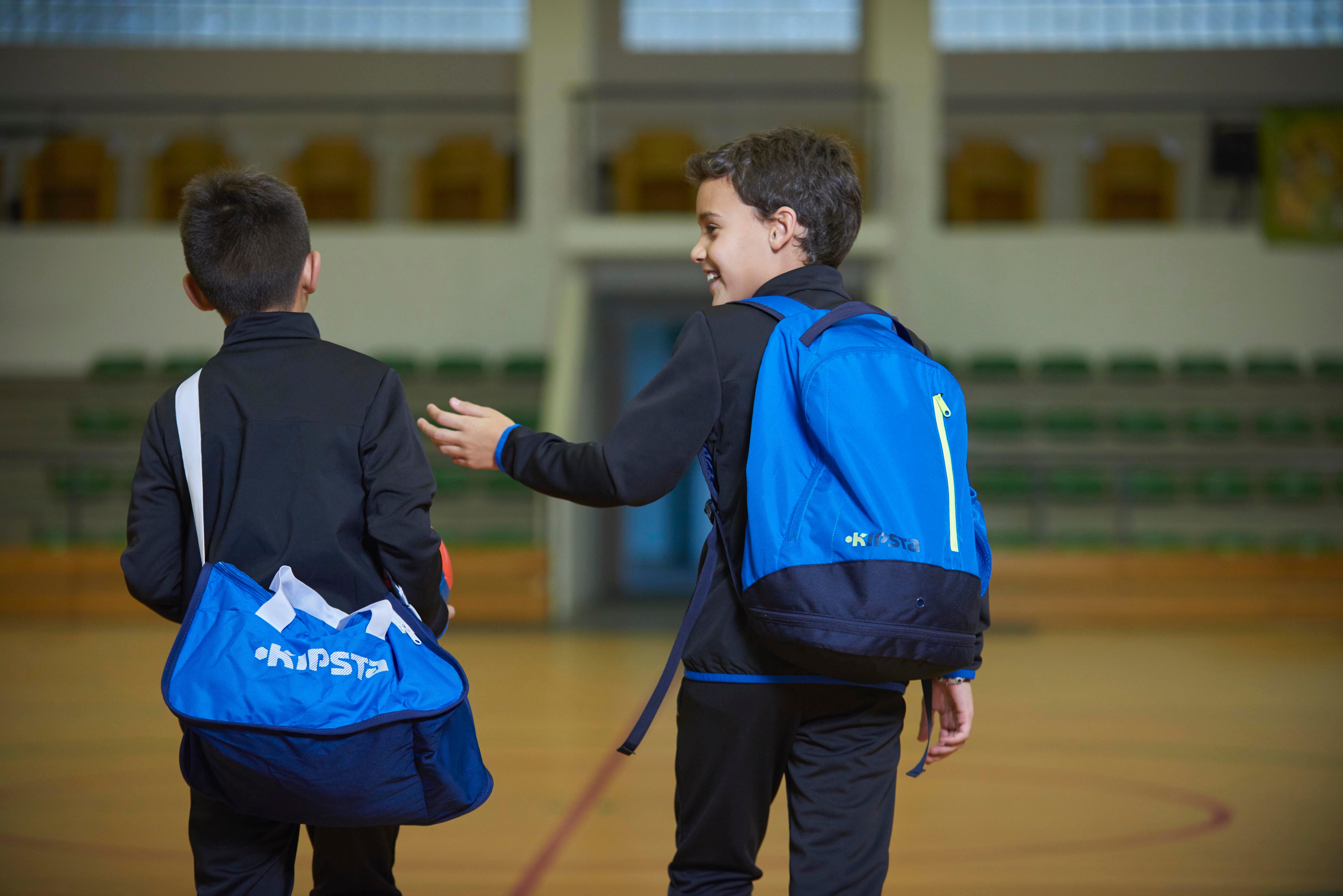 HOW TO CHOOSE YOUR TEAMSPORTS BAG?
Whether it's for training, for home or away matches, your sports bag can't just be chosen randomly. A sports bag is essential in order to carrying your equipment. KIPSTA has developed a full range of bags to make it easy to transport and store your essential items. Which bag is suitable for me?
When selecting the right bag, you need to choose the right carrying feature. There are three types of bags:
TRADITIONAL SPORTS BAG
When choosing a sports bag for regular use, the most important thing to look for is a strong bag with different compartments to be able to store your equipment. We recommend the KI POCKET range (available in 20L and 40L) and the REGULAR range (available in 30L, 55L and 85L).
WHEELED BAG
If you need a regular use bag that is easy to transport, we recommend opting for a wheeled bag. A strong wheeled bag will make life easier when on the move, while providing compartments to store your equipment and any sportswear you need while you're away. We recommend the HARDCASE wheeled bag range (available in 40L, 70L and 105L). These bags feature a strong base, helping to keep the bag upright. They also feature an extendable handle with a locking mechanism.
BACKPACKS
If you need a bag for regular use on public transport and on your bike, we recommend opting for a backpack to make it easier for you and your kids to carry your things day-to-day. Backpacks all feature adjustable shoulder straps, padded backs for extra comfort, several pockets (for your shoes, for example) and an extra "bottle carrier". We recommend our range of backpacks available in 12L, 20L and 35L.
Zohra
Bags Specialist
The KI POCKET is extremely compact as it can be folded away into your side pocket, helping you to save space!
CHECK OUR SPORTS TEAMSPORTS BAGS RANGE
Related tags :