7 OCEAN ACTIVITIES TO TRY WHEN THE OCEAN IS FLAT
Whether you're planning a beach trip with a group of non-surfers, or just looking for a way to enjoy the ocean on your non-surf day, here are our top 7 ocean activities to try when the ocean is flat.
When the ocean isn't in particularly good shape for a surf, that doesn't mean you have to sit indoors moaning all day. There are still plenty of ocean activities to take part in when the waves aren't at their best. In fact, there are many activities that are even better when the waters are calmer. Whether you're planning a beach trip with a group of non-surfers, or just looking for a way to enjoy the ocean on your non-surf day, here are our top 7 ocean activities to try when the ocean is flat.
SNORKELING
Snorkeling is one of the best and easiest ways to explore the shallow ocean floor. All you need is a snorkel mask and a sense of adventure. If you're visiting a beach with clean waters and a lively reef, snorkeling will allow you to explore that environment and observe different ocean life such as fish, anemone, and more! You can either go out on your own or hop on a tour if you're visiting a beach town that is a little more tourist-oriented. Snorkeling is perfect on flat water too, as it is much easier to swim around when you don't have to fight against moving water.
CHECK OUR SNORKELING RANGE
EXPLORING THE TIDE POOLS
Whenever the surf isn't looking too hot, but I still want to go down to the beach, I always get excited to check out the tide pools. Here you can find tons of sea life, including starfish, urchins, lobsters, and more, without ever having to step foot in the water.
To explore tide pools, you must have a good sense of where the tide is sitting. If the tide is too high, the pools will be completely covered, rendering your pool walk impossible. For that reason, we recommend getting yourself a tide watch. These tide watches for surfing can also be used to check low and high tide times to see whether or not the tide pools are a doable activity for the day.
STAND-UP PADDLEBOARDING
Stand Up Paddleboarding is one of the more popular water activities in places where the waves aren't surf-able. At its foundation, stand up paddleboarding isn't very hard to get the hang of, though it gives you the ability to explore the ocean's surface, ride smaller waves, and take in some gorgeous views of the ocean.
Once you get better, you can take on bigger feats such as riding waves or stand up paddleboard yoga. If you're looking for a good stand up paddleboard to start out with, we recommend checking out the Wavestorm.
CHECK OUR STAND-UP PADDLE RANGE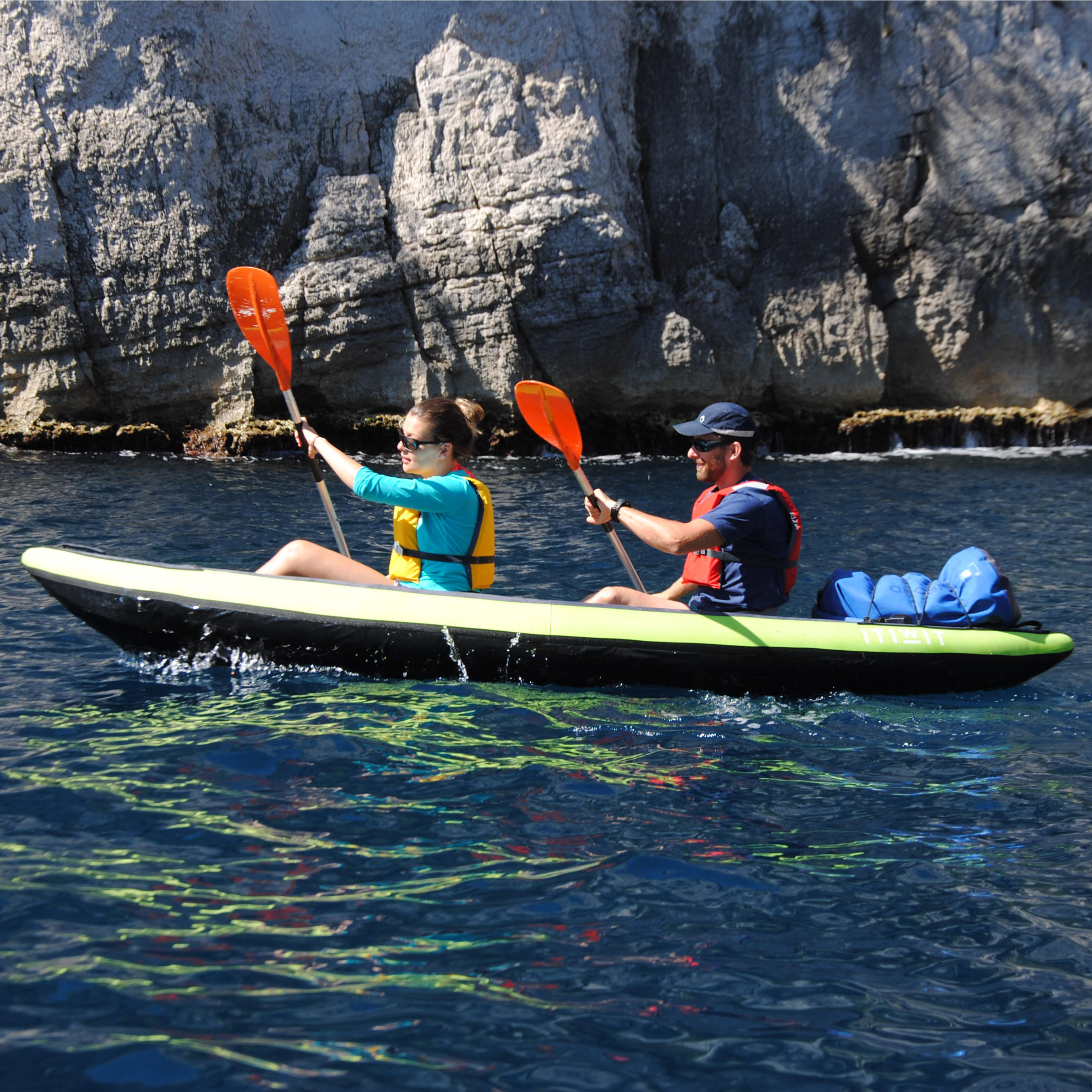 KAYAKING
Ocean kayaking can be done solo, with a partner, or with a crew, if you decide to get multiple kayaks. Kayaking has been around for many generations, and it allows you to paddle out further into the ocean blue to explore. There are many benefits to kayaking. For starters, it is an insanely good workout. Secondly, because you can paddle further away from shore, you can find better spots to observe marine life, go fishing, or snorkel. We recommend taking a kayaking tour if you've never been before to learn the basics.
CHEK OUR KAYAKING RANGE
KITESURFING
Kitesurfing is another very popular activity throughout the world. It's more for experienced ocean goers or those who are in great shape, as it isn't easy to perform. If you're going to start kitesurfing, we highly recommend going and taking some lessons to begin, as there are a lot of foundational techniques that you must learn to properly maneuver your rig.
Kitesurfing is awesome, as all it truly requires is a bit of a breeze and some fairly calm ocean waves. Interested in kitesurfing but not sure where to start? Check out this nifty little guide.
SCUBA DIVING
Now obviously you can't just go scuba diving anywhere and any time. You must either be certified to scuba or go with a scuba diving school to explore. With that said, if you are visiting an oceanic area with an abundance of ocean life or reef formations, scuba diving is one of the most rewarding ocean activities out there. Scuba diving allows you completely immerse yourself in the ocean's ecosystem and it is the closest you can possibly get to becoming part of the sea life.
CHECK OUR SCUBA DIVING RANGE
FISHING
As a kid, I used to go deep sea fishing all the time out of the Port of Long Beach. It's a classic way to spend the day out on the water. If you're lucky, you can come away with a nice catch for dinner.
If you decide to skip the tour and go out fishing on your own, you must make sure to check your local fishing laws and regulations, as well as register your boat. By doing so, you help keep ocean life safe.
CHECK OUR FISHING RANGE
Not all is lost when the surf is low. Beyond these 7 ocean activities, there are plenty more out there to try. You just have to get a bit creative! We hope that our list has given you some inspiration for your next day on the water. Have fun and stay salty!
VISIT FINBIN.NET FOR MORE CONTENT
Related tags :