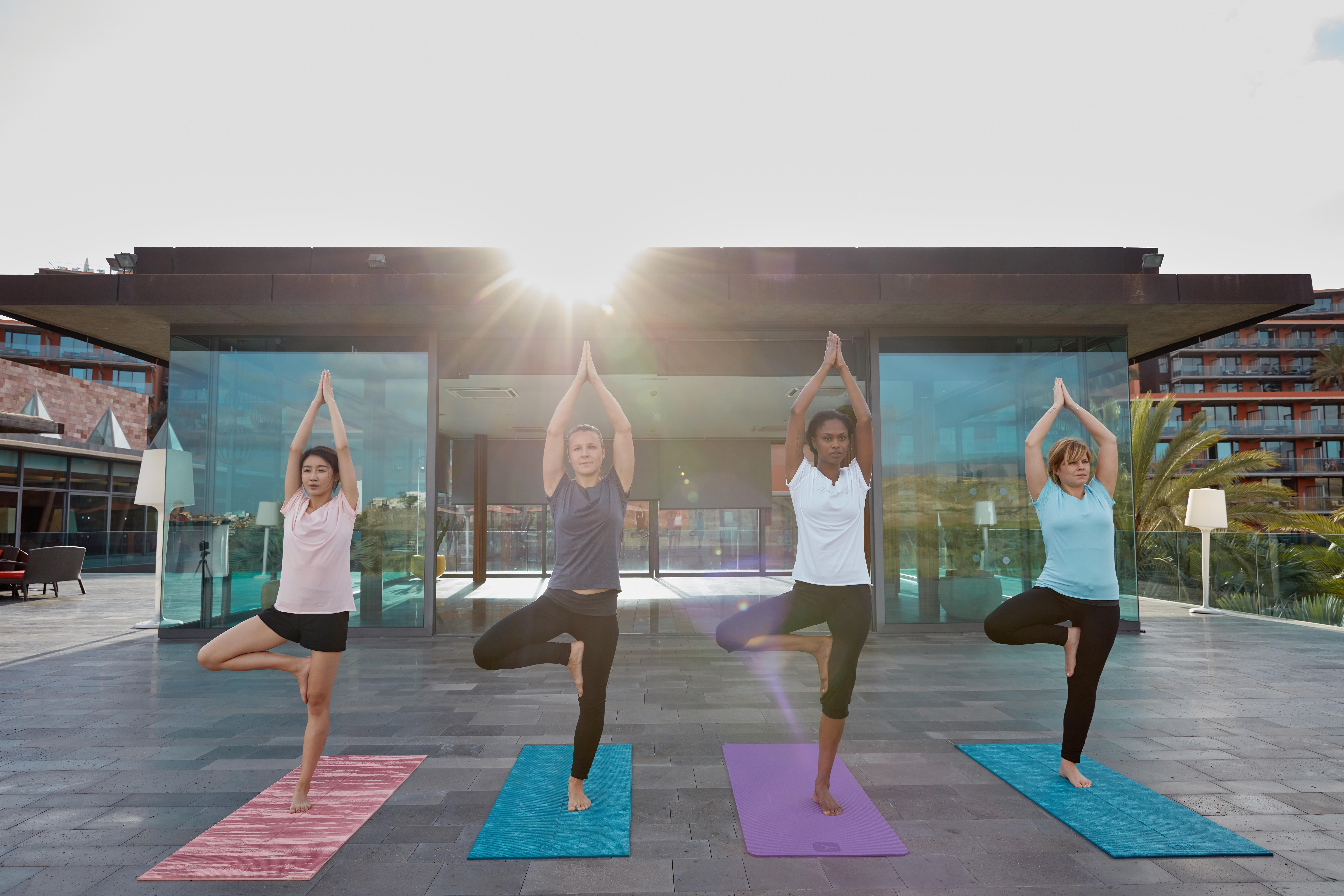 What is dynamic sophrology? Great for well-being!      
Want to learn to manage your stress, self-confidence, motivation or concentration? Here we talk about dynamic sophrology - follow us.        
December: We have been wowed by the autumn colours, the Christmas holidays are coming and, we admit, we are feeling a little tired. How can you keep motivated during your workouts? Where can you find a well-being aid to handle stress and other daily issues? We met Noémie Masson - a sophrologist, to talk about dynamic sophrology. What is it? What are the benefits for sports fans or other people? What happens in a session?
How does sophrology work?
Sophrology is an approach to personal development. The aim? To (re)discover balance and feel good about yourself. It takes inspiration from meditation techniques and yoga and works on awareness of the body, sensations and emotions. In individual or group sessions, from 6 or 7 years (the age you really become aware of your body) we look to recentre, release and ground ourselves in the present.
Noémie's enthusiasm for her job is evident: "It is very rewarding. We see people progress and feel better with each session. Providing well-being is magical!" For her, sophrology really helps when you need an energy boost or, when you are feeling down: "When you feel good about yourself and your body, life is great!" We couldn't agree more!
Dynamic sophrology is one of two branches of sophrology.
Based on your needs, the sophrologist will focus the exercises on relaxing you, stimulating you or helping you release pressure. Relaxation exercises - or relaxation sophrology - generally takes place lying or sitting down. As for dynamic relaxation exercises to release pressure or provide stimulation, they are normally performed sitting or standing. You saw us coming: when the aim is to stimulate someone, we refer to dynamic sophrology. What do we mean by "stimulation"? Dynamic sophrology is based on fun techniques focused on gestures, breathing and visualising areas of the body. For a sophrologist, with this personal work: "Action results in action. We wake up the muscles, and get the body moving."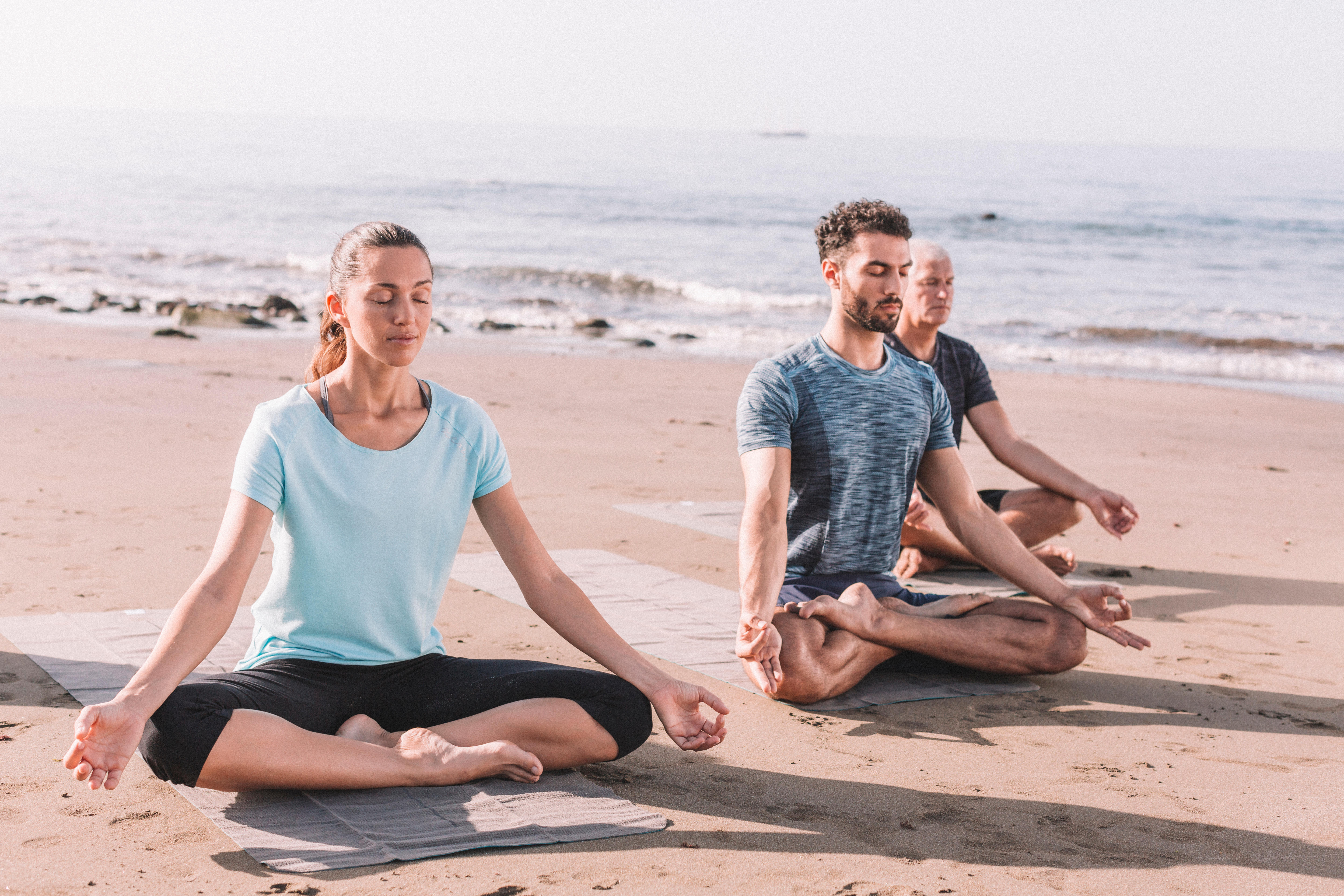 How can dynamic sophrology get you back into sport?
You can perhaps see yourself or friends in the following scenario: sometimes it is hard to dare to walk into the gym. Whether you are not sporty or you are taking up sport again after a long time, what is easy for some can be nerve-wracking for others. Sophrology tries to find the "blocking point" and undo it. Examples of exercises "Breathe normally then gradually speed up your breathing. You will feel the energy moving around your body as your heart rate increases." Other exercises aim to make you aware of every part of the body – from the head to the feet. The person is asked to contract them then relax them, focusing on the sensations. It is a virtuous circle: starting moving and developing self-awareness lead to better harmony.
Dynamic sophrology helps with well-being and sport performance
Meditation has become part of the routine of professional and intermediate sports-people. My swimming coach made us do this at the end of training and the whole team enjoyed it!   Today it is hardly surprising that successful sports-people use sophrologists. If we talk about basic muscle work, we will understand other aspects: "When sport is a job, people face challenges and pressure. The aim is focused on both well-being and effectiveness. We work on mental preparation, stress management before sports competitions and improving focus on an objective. For sports-people and pros, it is important to listen to the body: we learn to get to know our limits and not to ignore muscle tension and can therefore avoid injury for example. »  
What happens in a session?
A session lasts an hour. Generally we do a session every fortnight or month, as desired. During the first session, the aim is to really understand your expectations to define the method for you. Then we do the exercises! Between the two, you can get back to the joy of household chores. Don't worry, they are just some simple exercises to be repeated to prolong well-being. Sometimes sophrologists send people to doctors to meet their requirements. "Sophrology isn't about healing, it is about learning to manage what can be managed. It is not a drug, it is a well-being technique.
Where and how can you take part in dynamic sophrology sessions?
You can find phone apps, online videos and DVDs. Of course, meeting a professional sophrologist will enable you to have more customised advice. We recommend choosing someone who is officially recognised. In France, for example, professionals register with the RNCP: the French professional certification register. A last piece of advice from Noémie: "Initial contact is important. We ask: Are you feeling ok? Do you trust me? If not, feel free to go elsewhere :)."
Bonus: a dynamic relaxation exercise 
Because there are more and more of us affected by stress, here is an exercise :) Take a few minutes for yourself: Standing, with your feet slightly apart, breathe in and imagine you are holding a suitcase in each hand. Put all of your current problems and worries in the suitcases. Can you see it? Good. Raise your shoulders and feel the weight of these suitcases, then breathe out releasing your shoulders and worries. Let it all go! Feeling better? Repeat as often as you need.
CHECK OUR YOGA RANGE
Related tags :