THE GREAT SAHYADRI HIKE WITH DECATHLON
It's a normal practice at Decathlon to venture outdoors once in a while. Sports enthusiasts here can't tolerate the indoors for too long. When we head out, we like to take our users along. Here's a story of one such venture to the Torna Fort at Sahyadri organised by Decathlon Wagholi.
From Decathlon Wagholi, we headed to Torna for a breath of fresh air and inspiration for all lovers of mountains, sport and travel. That's the kind of people our group was made of. Torna is the first fort captured by Shivaji Maharaj at the age of 16 years which was also his first capture. Torna is also known as prachandgad which mean huge fort in Marathi, as it is extended to a large area and is the highest fort in Pune district. It is located at a distance of 80.2 km from Decathlon Wagholi which was the meeting point. Let's hear about the experience from some of our participants! :)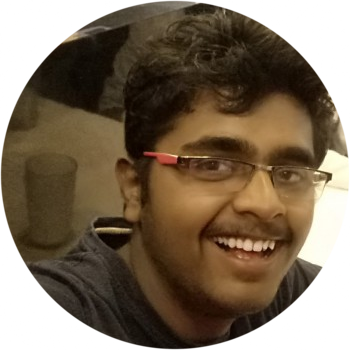 ARJUN PATIL
Engineering Student
The hike was spectacular, just to put it in simple terms. When the organizers asked of about complaints and areas of development in planning the hike, there was simply nothing to complain about. Each and every hiker there admired the initiative taken by Decathlon and thanked them. The main thing according to me was, not a single hiker, even if he/she was slow, they were not left behind. We went together, came together, like a real team. We pushed each other at hard times, we made friends and that's what made this hike memorable.
THE EQUIPMENT/GEAR WE WERE ASKED TO CARRY
1. Powerful Head Torch. (since it was a night hike)
2. Quick dry Layer 1.
3. Hiking shoes with a good grip.
4. Fleece/Pullover jacket. (Cold breeze at the top could be a factor)
5. 1 Bed-sheet/ Sleeping bag.
6. 1 small Napkin/Towel.
7. 2 liters of drinking water each.
8. One each - Plate and spoon. * Optional - 1) Sun Cap/Hat.
2) Sleeves. Additionally, cooking utensils, Quechua shelters, Quechua Family Tents, a first aid kit, 4kgs of rice and vegetables was carried by the teammates.
THE JOURNEY
THE TRAVEL We took a Traveler bus for 80.2 km till Velhe, a village from where the hike towards the fort started. We were accompanied by 8 employees of Decathlon THE HIKE It was 9 o clock at night in the quiet, dark and empty village of Velhe. We could hear the softest of sounds and breathe in clean air. It was pure peace. After crossing fields, we had to hike through steep slopes. This is where we found ourselves taking frequent breaks after which there were comparatively easy patches with a starking landscape of starry skies. This went on, we again confronted patches difficult to both climb and descend but had railing supports at edges. We worked as a team under the leadership of the expert hikers and helped each other overcome the difficult paths. ON REACHING After the hard climb, we finally reached welcomed by a nice breeze at the top. The first thing we saw was the Binni Darwaza (the main entrance) followed by the Kothe Darwaza and finally the Mengai Goddess Temple. We feel a sense of satisfaction and happiness on achieving our goal. It was 2 am by the time we reached the top. The view was mesmerizing which I often remember when I try to sleep.
SETTLING DOWN We were 21 people. We divided the tasks accordingly into three groups. Cooking, pitching the tents and gathering wood for the fire.
With the help of Harsh and Vishal, Decathlon employees, we were able to pitch the tents without any hassle. This was also the first time I've ever pitched a tent and a shelter.
COOKING While our cooks, Kunal and Sonali were cooking, some of us rested in the tents or in the temple, some of us were busy stargazing like me. It took us an hour to cook 2kgs of rice. The food was delicious. They had made schezwan rice which was truly a delight. I must add that we all were really eagerly waiting for the food. By the time we were done eating, it was 5 am and by now we were ready to view the sunrise. SUNRISE Harsh suggested viewing the sunrise from Zunjar Machi, the strongest part of the fort, to be able to enjoy the sunrise to the fullest. It was a little hard climb, so some of the hikers chose not to go to Zunjar Machi. However, with we were able to go to Zunjar machi within 30 minutes from the goddess temple. It's a mesmerizing view, and one should not miss it.
THE DESCENT After the beautiful sunrise, we began wrapping up things. Some of us started cleaning, while others were taking out tents and then we started our descent at 8:30. Well, the descent was quite easy. In the middle of the decline, we took a break where we drank lemon juice in the shade of a beautiful tree. It just took 1 hour 30 minutes to 2hours for all of us to reach the base.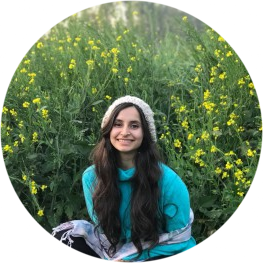 ANAM KHAN
Passionate Trekker, Traveller
. . Crisp crack of dawn, drowsy eyes, chilled breeze, rising heartbeat and the breathtaking summits of the Sahyadris. That's what it feels like to watch the sunrise from atop the Torna fort. To the entire Decathlon-team and all the crazy hikers and trekkers who were with me, I cannot thank you enough for effortlessly making this hike so memorable.
I CAN'T WAIT TO HIKE AND TREK WITH THE DECATHLON TEAM AGAIN!
To the entire Decathlon-team and all the crazy hikers and trekkers who were with me, I cannot thank you enough for effortlessly making this hike so memorable. Coming from a background of travel and hiking almost every weekend, I thought, I knew relatively enough about running around hills and mountains. But as I was descending from the hike, I actually had a smile on my face on realizing the number of things I'd learned from the team. Staring down at my shoes and wondering when I should head to Decathlon next and get the soft cushioned sole with the right grip, was not something I'd have realized had I not been made aware that I was using old-tech shoes all this time. Did I know I should wear stretchable track pants for hikes? Nope. Or that each Decathlon product I wore had actually gone through an intensive series of trials before it hit the stores? Nope. Or that every team member no matter the hierarchy actually calls their boss "Coach"? (Which is too cool)
CHECK OUR HIKING AND TREKKING RANGE
Related tags :