HITESH CHAWLA - MY FIRST FOREST TALE

19th June to 21st June 2014 - that was the duration of my visit, my first ever visit to a Tiger Reserve
Hitesh Chawla
Wildlife Photographer
I started my Travel and Wildlife photography journey in 2012. Since then, I have traveled to more than 75 cities, captured more than 500 birds species, won several awards along the way and acquired a decent collection of images. Currently I am following this passion as well as working full time as an Interior Photographer and Faculty of Wildlife Photography in an institute on a part-time basis.
FOLLOW HITESH
A terrain where a gypsy speed should usually not cross 20kmph, we were driving at an insane speed of 55-60kmph.
Our faces covered with dust, some of us even withstanding scratches from hanging branches but we were ready to face it all just for one glimpse of a TIGER.
So here's how the story starts......
When we arrived at a common point where everybody returns after a mid-safari, somebody got a message on a satellite phone that there was a tiger in a nearby water point. The message was sufficient to create an uproar, a hustle, and bustle where everybody instantly turned their gypsy/canters toward the mentioned location. We did too. Naturally, within minutes, the water point was packed with vehicles but the tiger didn't turn up. Everybody was waiting and when the wait lasted a little longer than expected, we realized that the tiger was probably not going to turn up and that made everyone sad, obviously. All of this is happening during my first visit to a Tiger Reserve. I was in Ranthambore National Park in Rajasthan. This would count as my fourth empty safaris in a row.
19th June to 21st June 2014 - that was the duration of my visit, my first ever visit to a Tiger Reserve
Unfortunately, it had rained heavily a couple of days before our visit which forced the Tigers to move to a higher altitude. This made our four safaris go vacant (generally during a jungle safari, if there is no tiger sighting we call it a vacant one regardless of whatever else you see). Though I managed to get some decent shots of various forms of wildlife like Hanuman Langurs, Monitor Lizard, Asian Paradise Flycatcher (now known as Indian Paradise Flycatcher) Indian Pitta, and Indian Peafowl, etc.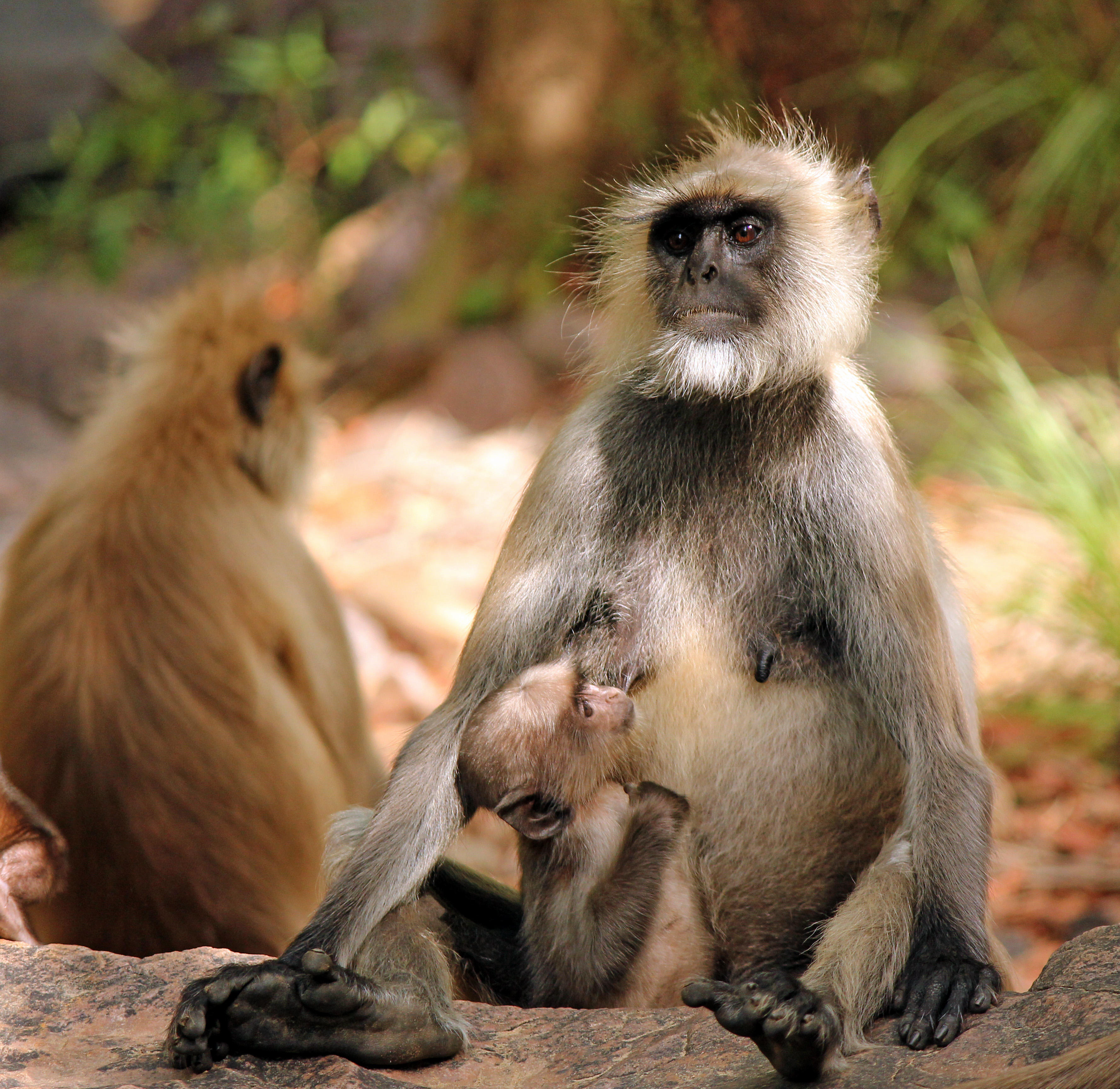 Even though we initially planned for four safaris, we extended our trip to a fifth one due to no sightings
It paid off. It was on Friday, the 21st of June. "HE IS COMING, HE IS COMING" – I shouted. . . "Hold on brother, he'll come to the waterhole and you'll get to capture plenty of shots" – my friend said. I didn't listen to anything and started taking his pictures even when the distance was more than 100ft. MAJESTIC, POWERFUL and obviously since it was my first time seeing a tiger in the wild, it is UNFORGETTABLE as well.
My friend's words came true, the tiger did come to the waterhole
But were last on the gypsy race which earlier looked like a curse but it actually turned out to be a boon. We were last from the front but first from behind but the waterhole was hardly a few feet away from our gypsy making us the first to take a turn and reach the closest point of the waterhole.
It's really not about the race but the opportunity to see and capture the King
He came, sat, took a dip, played with his tail, drank water, laid down, stood up and even roared for some time.All this was happening and I was almost hanging halfway out of the gypsy from the front. I even broke the rearview mirror. It's like I lost all my senses while capturing him but I believe this kind of insanity is good. After spending about half an hour in that waterhole, he stood up and started moving. Everyone tried to follow him, but he went into the woods, and soon became out of sight. I did a safari in the evening too which again went empty. Nevertheless, I got what I wanted to capture.
After that trip, I made a few more trips to Ranthambore and at times I got to see 9 Tigers in 5 safaris and at times there were just 3 in 6. I will try to write those experiences as well. For now, enjoy the shots from my first trip.
CHECK OUR WILDLIFE DISCOVERY RANGE
Related tags :